Post by Jeff on Aug 11, 2013 15:25:25 GMT -5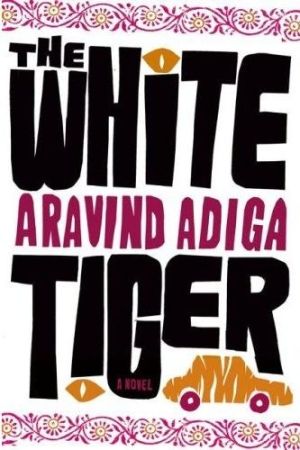 The White Tiger is in India. The protagonist, Balram Halwai is born in Laxmangarh, a rural village in "the Darkness". Balram narrates his life in a letter, which he wrote in seven consecutive nights and addressed to the Chinese Premier, Wen Jiabao. In his letter, Balram explains how he, the son of rickshaw puller, escaped a life of servitude to become a successful businessman, describing himself as a successful entrepreneur. Balram begins the novel by describing his life in Laxmangarh. There he lived with his grandmother, parents and brother and extended family. He is a smart child; however, he is forced to quit school in order to help pay for his cousin sister's dowry. He begins to work in a teashop with his brother in Dhanbad. While working in the teashop he begins to learn about India's government and economy from the customers' conversations. Balram describes himself as a bad servant and decides that he wants to become a driver.
Balram learns how to drive and gets a job driving Ashok, the son of the Stork, the local landlord. During a trip back to his village Balram disrespects his grandmother and tells the reader and the Chinese Premier that in the next few months he intends to kill his boss. Balram moves to New Delhi with Ashok and his wife Ms Pinky Madam. Throughout their time in New Delhi, Balram is exposed to the extensive corruption of India's society, including the government. In New Delhi the separation between poor and wealthy becomes even more evident by the juxtaposition of the wealthy with poor city dwellers.
One night Pinky decides to drive the car by herself and hits something. She is worried that it was a child in the hit and run. Ashok becomes increasingly involved with the corrupt government itself. Balram then decides that the only way that he will be able to escape India's "Rooster Coop" will be by killing and robbing Ashok. One raining day he murders Ashok by bludgeoning him with a bottle. He then manages to move to Bangalore. There he bribes the police in order to help start his own business. When one of his drivers kills a bike messenger Balram pays off the family. Balram explains that his family was almost certainly killed by the Stork as retribution for Ashok's murder. At the end of the novel Balram rationalizes his actions by saying that his freedom is worth the lives of Ashok.